Agonis Burgundy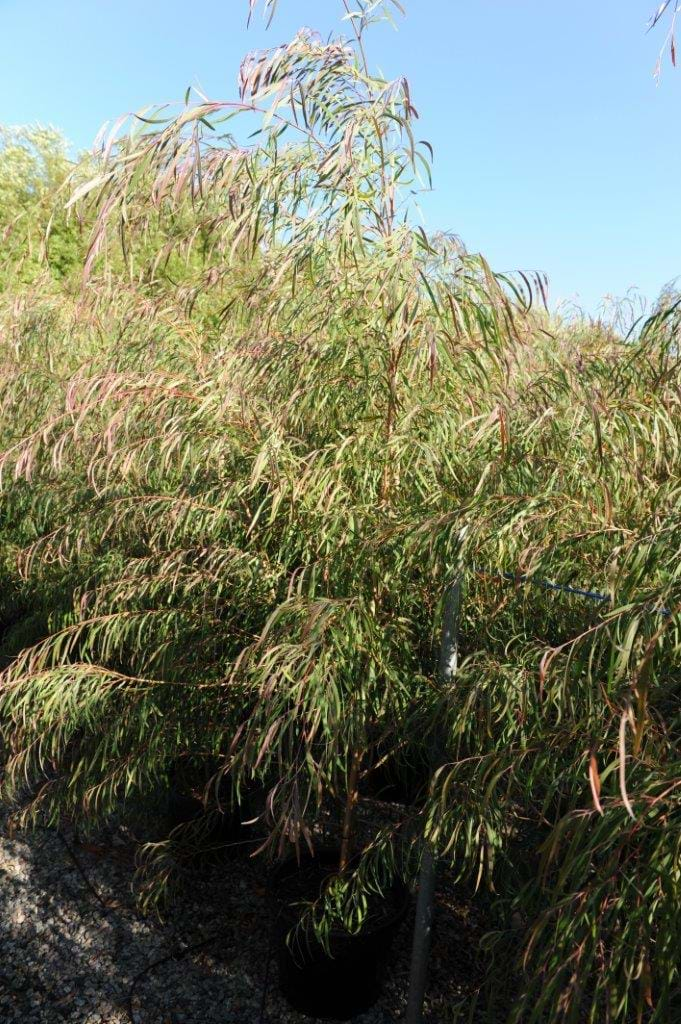 Common Name:
Burgundy 'After Dark'
Height:
5m
Width:
3m
Flower Colour:
White
Named for its year-round burgundy colourings, this small growing tree will create a beautiful feature in any garden. Admired for its weeping burgundy foliage, that emits an aromatic scent when crushed, and its vibrant white flowers that sprout throughout Spring. The tree itself develops a beautiful round canvas, surrounded by flowing, weeping branches. It is tolerant of most Victorian soils, but tends to prefer sandy soil.
This tree is predominantly used in streetscapes, parks and gardens, and thrives in sandy/poorly drained soil conditions. It is also salt and frost tolerant
Available in pot sizes:25cm,30cm and 40cm
Become a member for stock availability and pricing.