Zelkova Serrata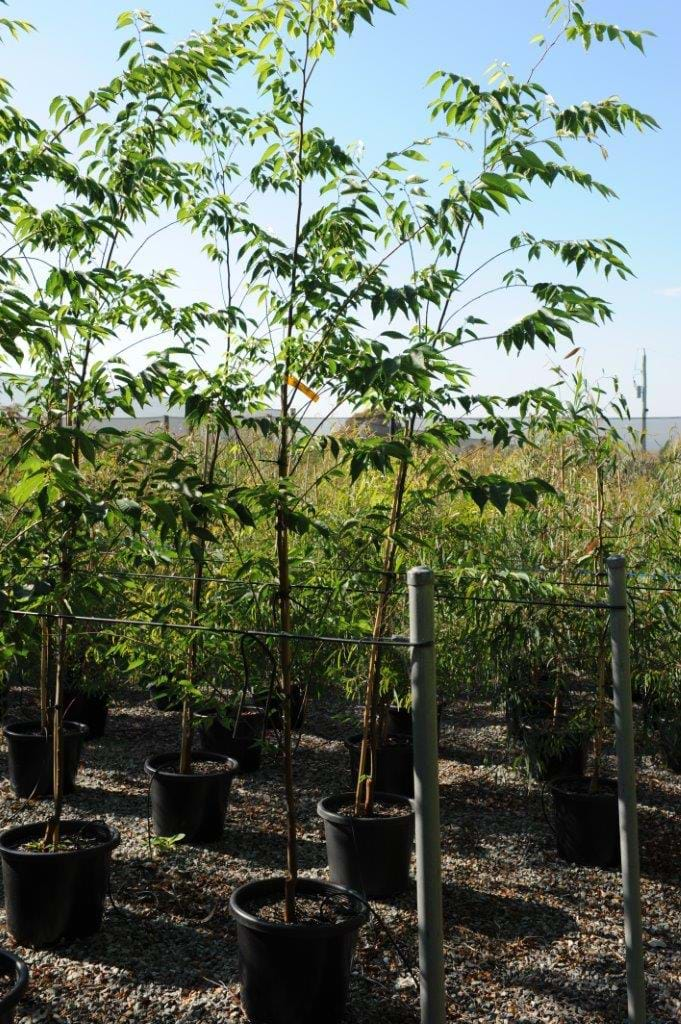 Common Name:
Green Vase
Height:
14m
Width:
10m
A medium to large deciduous tree, the Zelkova Serrata is an ideal tree for many uses. It develops a smooth grey bark, that does often flake in places to reveal a beautiful red underneath. Its bright green leaves turn to a yellow, and eventually red, through Autumn, providing a display to admire the change of seasons first-hand.
This tree is predominantly used in street planting, parks and gardens, and ornamental planting, or even grouped together to form a nice wind break. They prefer well lit areas, and moist, well drained soils.
Available in pot sizes:40cm
Become a member for stock availability and pricing.