Geijera Parviflora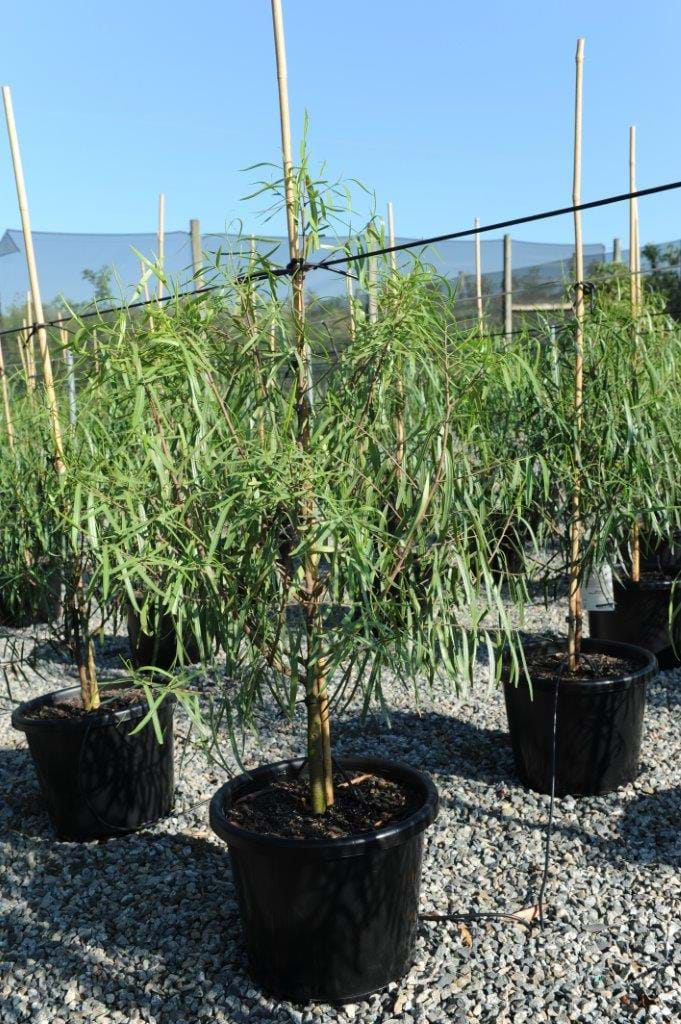 Common Name:
Wilga, Australian Willow
Height:
6-8m
Width:
4-6m
Flower Colour:
White
A highly sought after evergreen, the Australian Willow owes its popularity to its ability to thrive in most soil conditions, whilst remaining a relatively short tree, deeming it suitable for many growing environments. Growing into a short shade tree with a generous canvas, it's covered with dark green pendulous shaped leaves, and covers itself from June to November with gorgeous 5 petaled flowers, which emit an aromatic scent similar to that of citrus.
Suitable for street planting, or as a feature tree in a backyard, park, or garden.
Available in pot sizes:30cm and 40cm
Become a member for stock availability and pricing.